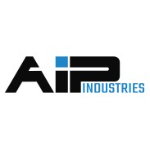 AIP Industries
Overview
AIP Industries is a proudly Alberta based engineering, manufacturing and products business with a unique team of talented engineers, machinists and fabricators. We specialize in taking on the toughest engineering & manufacturing challenges across all industries. Additionally, we have our own best in class line of flow control products.
Who We Are
We are a team of experienced engineers driven to provide a long-term positive impact on our environment, economy, and the communities we serve. We want to be the leading-edge provider of next generation sustainable technologies while embracing and improving the industries that have made us who we are today. AIP Industries has 30+ years of experience designing, prototyping and machining innovative high-quality products and equipment.
What We Do
AIP Industries core focus is challenges through industrial machine design. Our team is a talented group of hands on engineers and skilled trades people with a reputation for developing unique, simple and efficient solutions. We have the clientele and project portfolio to back this up and welcome any opportunity to discuss your challenge.
Core Focus
SOLVING INDUSTRIES TOUGHEST CHALLENGES WITH INNOVATIVE MACHINE TECHNOLOGIES
Core Target
PROVIDE $10 BILLION IN POSITIVE IMPACT BY 2030
Nature of Business
Engineering