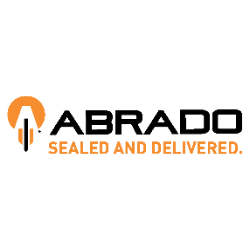 Abrado Wellbore Services
We bring in-house developed multi-string section milling tools, cleanout tools, innovative chemistry and proprietary downhole video diagnostic services to the perpetual challenge of managing debris in the wellbore.
At Abrado, we INVESTIGATE – OPERATE – VALIDATE and we achieve this by combining visualization in all of our downhole services. Abrado's proprietary Downhole Video Diagnostics (DVD) technology provides supreme visualization of the wellbore and its components. With the ability to provide high resolution video image in real time or recorded mode, either on e-line, slick line, coiled tubing or as part of the workstring, Abrado brings clarity to critical decision making.
We are global leaders in multi-string section milling for plugging and abandonment of wells where Sustained casing Pressure (SCP) is present, casing eccentricity is an issue and casing integrity is paramount. Our proprietary Medusa™ technology is unparalled in the industry for efficiency, robustness and overall performance. Our fishing packages, including downhole video and high performance magnetics complement our section milling operations to ensure all eventualities are covered and a pristine window is delivered.
Abrado's comprehensive line of wellbore cleanout tools and proprietary displacement chemical sweeps are coupled with experienced job planning and on site supervision to ensure a clean wellbore with simultaneous visual validating methods.
Wellbore lifecycle production and injection stages often benefit from tubing and perforation cleanout efforts. Custom chemical treatments, their accurate placement, and effective delivery using Abrado's Fluidics Oscillator all work together in improving well productivity and injectivity.
From ultra-deepwater completions to onshore remedial operations, Abrado offers robust and efficient technologies and services to visualize, validate and manage your wellbore.
Nature of Business
Oilfield Services, Downhole Tools