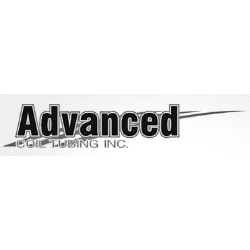 Advanced Coiled Tubing
Coil Tubing Sales and Service
Advanced Coiled Tubing, a leader in the coiled tubing industry from shallow coil operations to long horizontal applications has a solution for you. We are one of the only coil companies with a dedicated E-coil string in Western Canada. Advanced Coil Tubing E-coil has the capability to all of your perforation and camera needs! Advanced Coil Tubing has all of it's safety designations including SECOR and ISN networld.
Applications
- Clean-up and removal of fracturing and produced sand, scale, and wax
- Cement and stimulation fluid placement
- Drilling and underbalanced drilling in vertical and horizontal wells
- Milling and under-reaming operations
- Velocity string instalment, steel and composite
- Placement and retrieval of production plugs, packers, and retainers
- Logging and perforating with E-line strings
- Casing and tubing scrapers, junk baskets, and gauge rings.
Nature of Business
Well Services