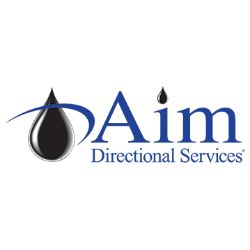 Aim Directional Services
Aim Directional Services is a proven leader in directional drilling, horizontal drilling, mud motor drilling, and Measurement While Drilling (MWD) services and tools—delivered with quality, reliability, and cost-efficiency, and all focused on helping you hit your target.
We combine our directional, horizontal, and mud motor drilling services, along with MWD, well planning, and real-time ops, with the industry's most skilled, experienced, and committed professionals to ensure your operational goals and highest expectations are met.
At Aim we maintain the resources and personnel that have already benefited dozens of clients in drilling locations throughout the United States, and our agility, flexibility, and expertise are ready to serve you as well—wherever you are!
Nature of Business
Directional Drilling