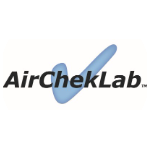 AirChekLab Inc.
Compressed Breathing Air Analysis and Medical Gas Testing our specialty.
AirChekLab has over 30 years experience in air & gas testing for life support applications such as fire fighting, hazardous environmental work (paint booth & sandblasting), medical gas supply and scuba diving. We service the western provinces, the Yukon, Nunavut and the Northwest Territories. Member of Compressed Air Proficiency Testing group (CAPT). CAPT protocol listed with American Industrial Hygiene Association (AIHA).
Be Sure That Your Breathing Air or Medical Gases Meet Government Purity Standards!
Nature of Business
Inspection Services