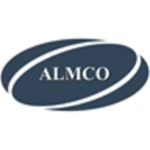 Almco Oil & Gas
Al Iraq Al Moa'ser Company ALMCO is a 100% Iraqi Company with 95% Local Manpower formed in 2004 and in the span of 16 years, it spread across four continents and seven countries. As an Iraqi leading, professionally managed, the multi-dimensional company we are involved in the businesses of Construction & Engineering, Oil & Gas, Catering & life support, Facility Operations, Maintenance Services, Supply Chain Solution, CAMP Operations, Information & communication technology, Manpower supply, and Security Services. ALMCO is a company certified by ISO 9001:2008 for Quality Management System (QMS), ISO 14001:2004 for Environmental Management System (EMS), OHSAS 18001:2007 for Health and Safety Management System and ISO 22000:2005 for Food Safety Management System (FSMS) standards.
ALMCO is one of the largest Iraqi companies participating in the reconstruction of Iraq. ALMCO was established to support Iraq's reconstruction and growth. We have an excellent record of achievement in the infrastructure reconstruction process in Iraq and bring a depth and breadth of resources unmatched by any other Iraqi Companies. ALMCO is an organization which has ample of resources consisting of strong financial background, a manpower strength of over 2,500 Iraqi employees and 300 employees of various nationalities, more than 300 projects have been executed successfully including but not limited to well-equipped warehouses, central and mobile kitchens, a large fleet of vehicles, equipment, computerized inventory systems. Throughout the years ALMCO has gained the trust of our clients as well as a reputation for exceeding customer expectations. ALMCO is currently providing various services to prominent national and international clients in Iraq.
Being a Local National Company ALMCO is committed to playing an important role in developing the national workforce and has created HR policy which will enable organizations in developing customized training programs.
Nature of Business
Construction & Engineering