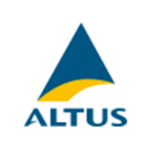 Altus Oil & Gas Services
With a history dating back to 1973, Altus today is represented around the globe providing our services wherever our clients need us.
Offering Supply Chain Management, Marine Services, Supply Base Management and Oilfield Support, Altus is a truly integrated logistics provider specializing in project logistics, remote site support and tailored supply chain solutions. With a dedicated team of professionals in procurement, freight forwarding, project management, supply base operations and ship agency,
Altus'​ purpose is to deliver whatever our clients need, when and where they need it. With a strong focus on compliance, quality, health, safety and the environment, we pride ourselves in attaining excellence in everything we do.
Nature of Business
Warehousing and Logistics