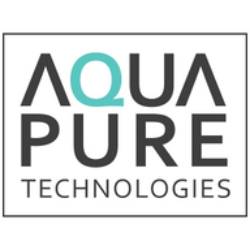 Aquapure Technologies
Aqua Pure Technologies Inc. is a privately owned Canadian company operating out of Grande Prairie, Alberta. We develop, manufacture, and operate water filtration solutions for industrial applications. Our team brings a wealth of knowledge with over two decades of experience within the field of separating oil, and solids from water. We have developed the PROH2O® system, a fully automated process equipped with advanced components meeting environment, health, and safety demands. Our PROH2O® units are exclusively patented in Canada, and around the globe.
Aqua Pure Technologies has a history of providing leading solutions to the Oil & Gas Industry including PROH2O® units that are available for rent or purchase. We offer low energy and small footprint units for easy verification of the technology's capabilities.. All systems are accompanied with field service support and trained operators.
The Facts
The patented PROH2O® is primarily used for the separation of oil, solids, and bacteria from water. Aqua Pure also offers mobile systems for rental and fixed installations for purchasing
The benefits of the PROH2O®:
• Generates clean, clear water suitable for re-use
• Removes all particles, oil, and bacteria from your source water
• Achieves water recoveries up to 98%
• Significantly reduces trucking costs for source water and disposal
• Adheres to all local safety codes and regulations
Please contact your Aqua Pure Technologies representative for information on how we can best suit your needs.
Nature of Business
Water Treatment