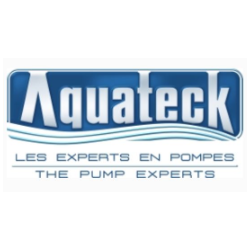 Aquateck
Aquateck opened for business in Alberta in 1990 with the goal of building a company that would be seen as a leader in the pump industry.
Aquateck is dedicated to supporting its dealer network with exceptional service and quality products. We have some of the best people in the industry working for our Company – people that are second to none in their knowledge of the pump business and their commitment to customer service.
We are partners with the largest pump manufacturer in the world "Goulds Pumps"; a company that builds a superior product and has built their success in the industry on the belief that their product must be marketed through a professional dealer network.
Nature of Business
Distribution, Mechanical and Parts Services