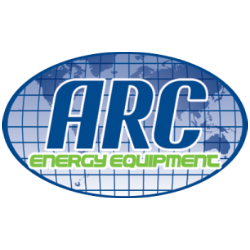 Arc Energy Equipment
ARC Energy Equipment
Global Supplier of Reconditioned, New and As-Is Oil and Gas Process Equipment.
ARC Advantage
ARC Energy Equipment specializes in providing the oil and gas industry with the highest quality equipment delivered to you with the expertise you expect. Our dedicated and experienced team is trained with diverse skills needed for the simplest to most challenging projects locally or worldwide. We strive to provide the technical expertise and operational support necessary for our customer's needs and deliver top-quality products and services on time and on budget. ARC has the people, capabilities, and vision to serve the needs of a challenging and evolving industry.
Mission Statement
To provide the oil & gas industry with complete process facility solutions.​
Core Values
Integrity, Safety and Accountability
Nature of Business
Oilfield Equipment