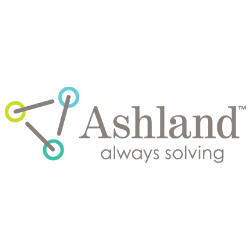 Ashland
Ashland Global Holdings Inc. (NYSE: ASH) is a premier global specialty chemicals company serving customers in a wide range of consumer and industrial markets, including adhesives, architectural coatings, automotive, construction, energy, food and beverage, nutraceuticals, personal care and pharmaceutical. At Ashland, we are approximately 6,000 passionate, tenacious solvers – from renowned scientists and research chemists to talented engineers and plant operators – who thrive on developing practical, innovative and elegant solutions to complex problems for customers in more than 100 countries. Visit ashland.com to learn more.
Oil and Gas
Digging deep to find solutions
The world's ever-growing population and its increasing demand for energy makes companies like Ashland dig deep to find solutions to quench the world's thirst for energy. It doesn't take a gusher of solutions, just a few that work and work well. Ashland's knowledge and expertise has led to solutions that help increase the efficiency of oil and natural gas extraction for on-and off-shore operations.
Maximizing the oil and gas output from every source is the key concern for oil and gas companies around the globe. As a leading manufacturer of industrial chemical ingredients, Ashland products provide solutions for a wide range of applications. Our products are used in drilling fluids, stimulation fluids, completion fluids, and workover fluids, along with cementing slurries and production chemicals. We provide oil and gas service companies superior and cost-effective fluid performance across a broad range of pH, temperature and salt conditions. In addition to being versatile and widely compatible, many of our products are also environmentally friendly¹, biodegradable and composed of substances that appear on OSPAR's PLONOR list². Please consult your sales representative for this information.
¹ Contains no hazardous or toxic compounds.
² The Ospar List of Substances Used and Discharged Offshore
Nature of Business
Chemicals