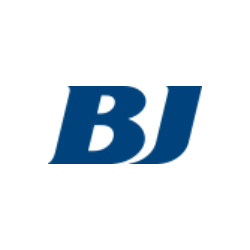 BJ Services
BJ Services is a leading provider of hydraulic fracturing and cementing services to upstream oil and gas companies engaged in the exploration and production of North American oil and natural gas resources. Based in Tomball, Texas, BJ operates in every major basin throughout U.S. and Canada.
With high reliability as a core value driving our teams and operations, we are committed to perfecting operational execution in the oilfield.
BJ's technology and equipment are engineered to solve the industry's toughest challenges. Our re-engineered and updated equipment, paired with our innovative chemistry solutions, provide reliable and efficient operations to our clients. Our centralized maintenance facility helps maximize the uptime and run-life of our equipment in the field.
This consistent focus provides quality operations for our clients, helps ensure the safety of our employees, and allows us to act as good environmental stewards.
Nature of Business
Cementing, Fracturing