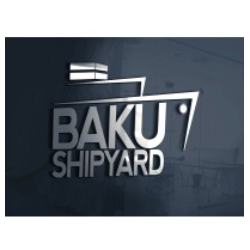 Baku Shipyard
President of Azerbaijan Ilham Aliyev laid the foundation stone for Baku Shipyard on 19 March 2010 and officiated its
inauguration on 20 September 2013.
Main activity of the Baku Shipyard consists of the construction of a variety of vessels ranging from offshore support vessels, general cargo vessels, tug boats, crane vessels, specialized vessels and passengers vessels to tankers. The yard also undertakes ship repair and conversion of such vessels.
The developed yard has the following facilities:
- Floating Dry dock 168m x 50m (clear width 40m)
- 300m x 30m Finger Pier
- 450 m of Quay berthing space with 25 ton level luffing crane
- 275m x 80m of new building berth
- 323m x 136m transfer slab for repair
Steel Fabrication, Pipe Fabrication, Mechanical and Electrical workshop housing the most modern steel fabrication panel line, CNC cutting machines, Shot blasting and priming machine, Frame Bending machine Pipe bending machines, lathe machine, Milling machine, Beveling machine, Profile cutting machine.
Blasting and Painting Hall equipped with full abrasive recovery system, dehumidifier, silo and blast and paint machines.
The yard has a capacity to produce 25,000 tons throughput per annum of steel works for new buildings and able to undertake 80 -100 vessels repairs of various types.
Currently Baku Shipyard LLC employs about 1500 local workers and forecast workforce.
Nature of Business
Shipbuilding