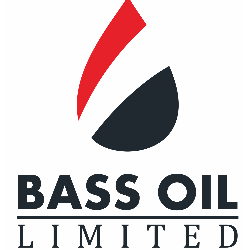 Bass Oil Limited
Bass Oil Limited (ASX:BAS) (www.bassoil.com.au) is an ASX-listed exploration and production company featuring low cost onshore oil production in Indonesia and a management and Board team with a proven track record in delivering shareholder value. Bass has realigned its corporate strategy following the landmark acquisition of a 55% interest in the Tangai-Sukananti KSO producing assets located in the prolific oil & gas region of South Sumatra, Indonesia.
As at January 2019, the Tangai-Sukananti KSO was producing on average 710 bopd from 4 wells (100% JV share). Bass Oil's 1P net entitlement Reserves at 31 December, 2018 are assessed of 0.505 million (55% net interest).
Bass is building towards a substantial onshore Indonesian oil & gas business with a clear focus on executing opportunities in South Sumatra as they present. Bass has a strong and committed shareholder base with Board and management holding in excess of 16% of issued capital.
Nature of Business
E&P (Exploration and Production)