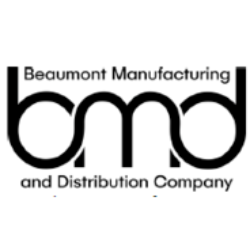 Beaumont Manufacturing and Distribution Company
@beaumontmanufacturinganddistributioncompany
Beaumont Manufacturing and Distribution Company
With over three decades of oilfield experience, Beaumont Manufacturing and Distribution Company, LLC (BMD) is focused on manufacturing high-quality control equipment for the upstream and midstream oil and gas industries. Our lean manufacturing operations, exceptional supply chain management and experienced engineering teams enable us to offer an extensive range of innovative products at a much better price and lead time than the competition. BMD's efficient production capabilities accelerate delivery, ensuring that our customers receive their products when and where they are needed most – decreasing non-productive time and eliminating supply headaches.
Our production goal is to never have a lead time longer than 7-10 days. For standard options, we can typically ship within 1-3 days depending on order size and product mix.
BMD's expanding product offering currently includes control valves, level controllers and switches, pressure controllers, regulators, relief valves, external chambers, level gauges and gauge valves that come in a wide variety of sizes, end connections and material combinations to fit each customer's specific needs. Our products are found throughout the most active regions in the U.S. including: Texas, Oklahoma, Louisiana, New Mexico, Colorado, Wyoming, North Dakota, Pennsylvania and beyond.