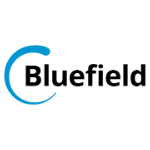 Bluefield
Bluefield provides independent, direct, and timely emissions data, making the invisible visible, and allowing clients to make the most informed decisions.
Our BFX-2 advanced emission detection algorithm continuously analyzes satellite data around the world, offering actionable insights. Contact us to subscribe to our data platform and receive alerts.
We're working to deploy our own satellite-based proprietary remote sensors, which will provide emissions data with unprecedented precision. This system will detect and quantify each of the millions of emitting sites around the world, every day.
Nature of Business
Environmental