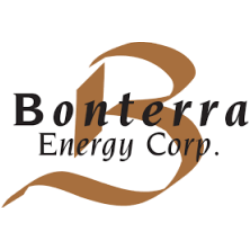 Bonterra Energy Corp.
Bonterra Energy Corp. is a dividend paying oil and gas company with a proven history of delivering per share growth and creating long-term value for shareholders. The Company has paid a monthly dividend (distribution) since inception and targets a sustainable payout to investors. Bonterra's successful performance is due to its experienced management team, conservative capital structure and sustainable pace of development. The Company is headquartered in Calgary, Alberta, Canada.
Bonterra's asset base is comprised of concentrated, stable and under-developed properties located across western Canada with large amounts of remaining oil still in place, a long reserve life and low-risk drilling locations. Bonterra is one of the leading operators in the Pembina Cardium, the largest reservoir in Canada. The Company's operations are currently focused on creating value through the execution of its Cardium horizontal drilling program and efficient operating practices.
Nature of Business
E&P (Exploration and Production)
Number of Employees
1,001-10,000