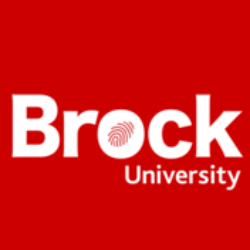 Brock University
Brock University is one of Canada's top post-secondary institutions.
As one of Hamilton-Niagara's Top Employers, Brock offers opportunities in leadership, teaching, research, student support services and administration to 5,700 ongoing and temporary faculty and staff. We have a history of developing the strength and career potential of our employees.
With more than 19,000 students, Brock is big enough to have world-class facilities and professors for teaching and learning, and small enough to ensure that our students are more than just a number.
In its comparison of 15 comprehensive universities across the country, the 2019 edition of the Maclean's University Rakings placed Brock number three in Canada for overall student satisfaction.
We offer more than 120 outstanding undergraduate and graduate programs across seven academic Faculties. Marquee programs include lifespan development, oenology and viticulture, nursing, co-op accounting and sport management.
Brock is in the top 5 among all Ontario Universities for prestigious 3M Teaching Excellence Awards, and home to leading researchers, scholars and Canada Research Chairs who are engaged and accessible to our students.
Brock takes students beyond the lecture hall or the lab. Last year, over 24,000 experiential learning opportunities enabled students to put their classroom learning to practice.
We offer one of the most diversified co-op programs in Canada. Co-op education in 40 programs enables students to graduate with a minimum of 12 months of relevant work experience.
More than 95 per cent of our co-op graduates are hired by their previous employer. In fact, Brock graduates have an employment rate above the average for Ontario universities, and our alumni are leading cutting-edge organizations and making significant social contributions.
Nature of Business
University/College