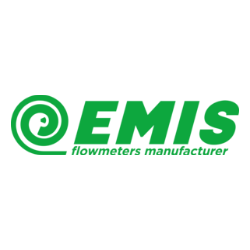 CJSC EMIS
CJSC EMIS is the Russian manufacturer of control and measuring equipment (flowmeters) and provider of complex solutions. Company was established in 2003. Through the years of growth and development the company has become the expert in complex metering solutions. EMIS provides full-cycle manufacturing from development and design, production and calibration, delivery, to supervised installation and on-site commissioning. We have accumulated the great and unique engineering and production experience to ensure further development, design and manufacturing of hi-tech products.
We operate with 7 types of measurement applied in 13 types of flowmeters and 35 types of other instruments and auxiliary equipment. EMIS develops and produces instruments and metering units for liquid, gas and steam, offers automatic meter reading systems for oil & gas, energy, chemical, food and other industries.
EMIS has obtained 9 patents to secure production of unique products and original complex solutions. Our products are used all around Russia and the countries of Customs Union in all industries.
Nature of Business
Flow Control