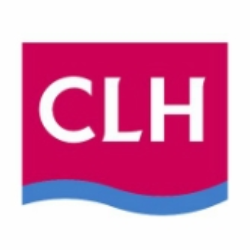 CLH Group
The CLH Group is a leading international company in the transport and storage of petroleum products in Europe and one of the leading companies in this sector in the world. We manage Europe's largest network of refined products and are ranked second in Europe in terms of storage capacity and seventh in the world.
In total, we have more than 1,700 employees and a logistics system consisting of more than 6,000 kilometres of pipelines, 53 storage facilities and 45 airport facilities, with nearly 9 million cubic meters of capacity, located in six countries.
The CLH Group is made up of CLH, CLH Aviación and TERQUIMSA (Terminales Químicos, S.A.) in Spain. In addition, it has an international presence through CLH Pipeline System (CLH-PS) Ltd. in the United Kingdom, CLH Aviation Ireland in Ireland, Orpic Logistics Company L.L.C. (OLC) which operates in Oman, CLH Panamá and CLH Aviación Ecuador.
The CLH Group plays a key role in guaranteeing society easy and safe access to petroleum products, and bases its management on criteria of commitment to sustainability, safety, efficiency and collaboration with society, as set out in its Mission, Vision and Values.
Nature of Business
Warehousing and Logistics