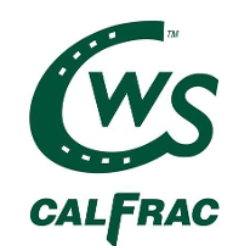 Calfrac Well Services
Calfrac is a leading independent global provider of specialized oilfield services
Based on horsepower, Calfrac is one of the largest hydraulic fracturing companies in the world with a combined fleet of 1.3 million horsepower.
An API Q2 certified company, Calfrac operates in western Canada, the United States, Russia and Argentina. Services include hydraulic fracturing, coiled tubing, cementing and other well stimulation services designed to help increase the production of oil and natural gas.
Calfrac's principal business is the provision of hydraulic fracturing services
The completion of unconventional reservoirs, including unconventional oil and gas shales, siltstones, mudstones and other traditionally bypassed reservoirs is technically and operationally challenging and characterized by increasing numbers of horizontal wells, multi-stage fracture treatments and elevated pumping pressure demands.
Since its start-up in 1999, Calfrac has established itself as a key energy services provider and has a reputation for high quality, safe operations and flawless execution. The team has experience working in a variety of geographic environments ranging from the arctic tundra to mountainous and foothills regions to semi-desert and dry tropical regions. Job sites have ranged from remote locations, accessible by ice roads only, to rural areas where regulations pertaining to road restrictions and noise are in place. Given these situations, Calfrac has developed well-defined journey management and logistics practices.
With an expanded geographic network and an operating fleet sized correctly to service the markets where it operates, Calfrac's goal is to safely and efficiently provide the highest degree of expertise, innovation and service to its customers.
Nature of Business
Oilfield Services, Cementing, Fracturing
Number of Employees
1,001-10,000