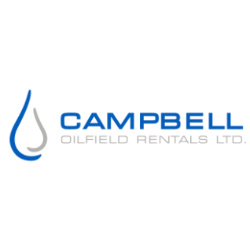 Campbell Oilfield Rentals
Campbell Oilfield Rentals
Campbell Oilfield Rentals is a privately owned Canadian company committed to providing the highest quality oilfield rentals and services to our customers every day.
We are proud of our experienced staff, providing service to our clients 24 hours a day.
Featuring an extensive inventory of:
Centrifuges
Wellsite Trailers
Storage Tanks
Tank Farms
Frac Manifolds
Dual Containment Invert Tanks
Matting & Other Equipment
Campbell products and services provide an unparalleled level of support to the key oilfield business streams - drilling and production - backed by our underlying expertise in scheduling & logistics, as well as a strong commitment to health, safety and environmental protection.
Nature of Business
Oilfield Rental and Supply