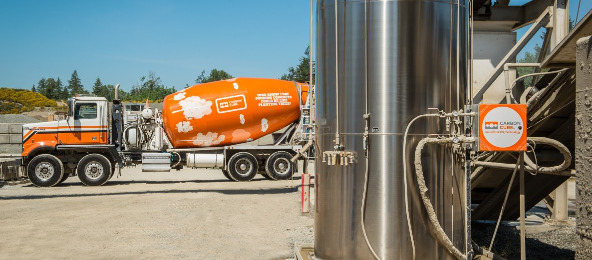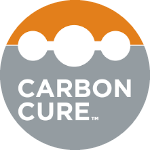 CarbonCure Technologies
CarbonCure manufactures a carbon dioxide (CO₂) removal technology that introduces captured CO₂ into fresh concrete to reduce its carbon footprint. Once injected, the CO₂ undergoes a mineralization process and becomes permanently embedded, while improving the concrete's performance and increasing its compressive strength. This results in economic and climate benefits for concrete producers—truly a win-win.
CarbonCure's innovative carbon removal technology is a direct way to reduce embodied carbon, or the carbon footprint of the manufacturing and transportation of building materials. The technology is retrofitted into concrete plants without disrupting operations and seamlessly integrates with existing batching processes.
With CarbonCure, architects, engineers, contractors, developers and building owners have an easy way to reduce embodied carbon without making compromises. Building with concrete made with CarbonCure reduces CO₂ by an average of 17 kilograms per cubic metre (25 pounds per cubic yard). Simply insert the CO₂ mineralization language in concrete specifications to reduce the embodied carbon footprint of a project—it's that easy!
Nature of Business
Engineering and Manufacturing