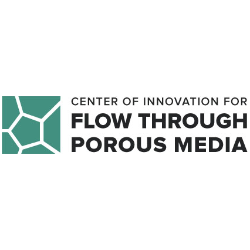 Center of Innovation for Flow Through Porous Media
@centerofinnovationforflowthroughporousmedia
Center of Innovation for Flow Through Porous Media
Center of Innovation for Flow through Porous media (COIFPM) is the most advanced oil and gas research facility in the world.
It is the home of Piri Research Group (PRG).
COIFPM is located at the High Bay Research Facility (HBRF) of the University of Wyoming.
The HBRF contains more than 90,000 square feet of high-bay and traditional laboratory space, and affiliated office and meeting areas. The research spaces facilitate research into unconventional oil and gas reservoirs, part of UW's Tier-1 Engineering Initiative, and will house the COIFPM, Improved Oil Recovery Laboratory, and Geomechanical/Petrology Laboratory. The building also has a Structures Research Laboratory.
Nature of Business
Reservoir Simulation, Engineered Materials and Chemicals, Enhanced Oil Recovery, Reservoir Engineering