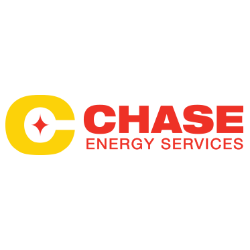 Chase Energy Services
Chase Energy Services is headquartered in the heart of Artesia, New Mexico. With over 500 total employees and counting, we serve customers across the Delaware Basin, Northwest Shelf and Central Basin Platform with plans to expand into new basins.
We focus on providing exceptional customer service by using innovative technologies and maintaining a top-tier safety record. Our first-class technology, people and safety allows us to finish our customer's projects on time and above expectation. Our experienced management team oversee projects from start to finish as a trusted partner to the customer.
Chase Energy Services' divisions operate in Southeastern New Mexico & West Texas through four primary oilfield operating segments
Nature of Business
Oilfield Services, Cementing, Well Services