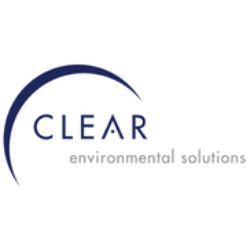 Clear Environmental Solutions
@clearenvironmentalsolutions
Clear Environmental Solutions
Clear Environmental is a trusted environmental consulting firm focused on providing expertise, value and an unparalleled level of service to our diverse customer base throughout Western Canada. Operating since 2004, and purchased by CES Energy Solutions Corp (formerly Canadian Energy Services) in 2008, Clear is proud to offer services which span the full asset lifecycle.
The Clear Environmental team is made up of diverse, dedicated, and experienced professionals who value excellence just as much as our clients do. This, in conjunction with the dedication and willingness of our personnel, allows us to effectively overcome even the most difficult of challenges.
THE 'CLEAR' ADVANTAGE
At Clear Environmental Solutions, we firmly believe that our people are the foundation of the company, and the dedication to our corporate values is what sets us apart from the competition. Clear strives to create lifelong client partnerships through dedication and dependability, and won't sacrifice our core values for short-term gain.
VISION & VALUES
Clear Environmental's corporate vision is to provide our clientele with a unique environmental services solution which maximizes value and promotes efficiency, while creating lasting relationships through our accountability, dependability, dedication, knowledge and teamwork. Safety matters in everything that we do.
MISSION STATEMENT
Our mission is to provide best-in-class environmental services that: EMPLOYEES are proud to be a part of, CLIENTS are glad to select, PEOPLE recommend to their colleagues, and STAKEHOLDERS find value in.
Nature of Business
Environmental