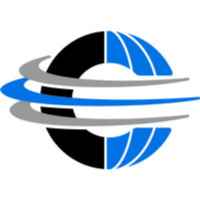 Cook Compression
Whether the target is improved reliability, greater efficiency, emissions control or cost savings, Cook Compression combines the engineering expertise, high-quality products, comprehensive shop and field services, and project management to achieve those goals.
Cook Compression is a global resource for engineered reciprocating compressor components, including valves, packing rings, piston rings, rider bands, oil wipers, piston rods, pistons, packing cases, cylinders and liners. We also provide the services and systems to install, control, monitor, maintain and repair them.
In more than 100 years of service to the gas compression industry, we have amassed unequaled technology and expertise. Our proficiency includes not only the machinery, but also the applications encountered in refining, petrochemical, gas gathering and processing, pipeline, air separation, chemical and industrial operations.
Cook Compression has manufacturing facilities in the U.S., U.K. and China, as well as strategically located service facilities and technical sales representatives worldwide.
One of the founding companies of Dover Corporation, Cook Compression operates under the umbrella of Dover Precision Components, an integrated provider of performance-critical solutions for rotating and reciprocating machinery.
Nature of Business
Manufacturing and Fabrication