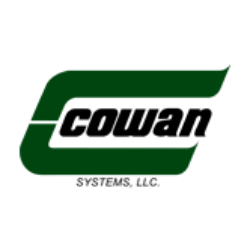 Cowan Systems
Cowan Systems is a leader in the transportation industry. We provide our customers with the highest quality service for every mile along the way.
With over 90 years of experience, Cowan Systems continues to innovate, excel, and deliver in the transportation industry. We specialize in dedicated truckload, intermodal, warehousing, brokerage, and driver staffing. At Cowan, we take immense pride in the service that we provide to all of our customers. We're proud to work with a full scope of customers including many Fortune 500 companies and small businesses.
Our goal has always been to find the safest and most effective way to get freight from point A to point B. If a product needs moved, it should be in the back of a Cowan trailer — it's all about the service!
Nature of Business
Transportation