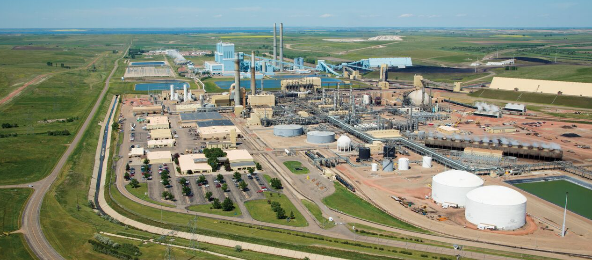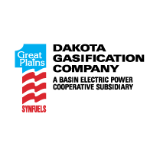 Dakota Gasfication Company
@dakotagasficationcompany
Dakota Gasfication Company
Dakota Gasification Company, a for-profit subsidiary of Basin Electric Power Cooperative, owns and operates the Great Plains Synfuels Plant near Beulah, ND. The Synfuels Plant is the only commercial-scale coal gasification facility in the United States that manufactures natural gas.
Dakota Gas sells petrochemical chemical products worldwide for many different applications. Among these applications are wire enamel, resins, construction, fracking, motor fuel and power generation products.
Dakota Gas currently produces anhydrous ammonia and ammonium sulfate (Dak Sul 45®), which are used as agricultural fertilizers. In the spring of 2018, Dakota Gas added urea to its fertilizer product mix. These fertilizers are great sources of nitrogen, a macro nutrient that is crucial for plant development and growth.
Nature of Business
Gas Systems