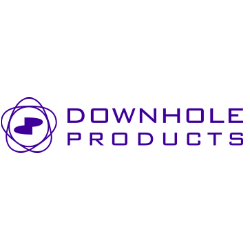 Downhole Products
Founded in 1994, Downhole Products (DHP) designs, manufactures, and supplies a range of casing and cementing accessories, including centralizers, reamer guide shoes, and cable clamp protectors.
DHP's corporate headquarters are located in Badentoy Business Park, Portlethen, Aberdeen. Regional hubs are located in Houston, Kuala Lumpur, and Dubai with 100 people employed globally. Our Aberdeen facility also accommodates engineering, with a purpose-built precision machine shop utilizing the latest CNC machines and other ancillary equipment.
Keeping pace with technology and the ever increasing demands of the oil and gas industry, Downhole Products is committed to ongoing in-house research and development in order to meet and surpass the exacting requirements of its clients.
With a commitment to quality we are certified to ISO 9001 and 14001 and OHSAS 18001 standards.
Downhole Products continues to strengthen and develop its marketplace, valuing and building on strong customer relationships in order to provide field-proven, trouble-free solutions for running casing, liner, and screen.
As the company prepares for the future, we continue to evolve and grow to meet our customers' needs. We are a customer focused company with an innovative team conducting business in a responsible manner with a passion to win.
In 2008 DHP was acquired by Varel International which led to the formation of a holding company, Varel International Energy Services (VIES), the parent company of both DHP and Varel International.
In 2014 VIES was purchased by Sandvik AB of Sweden. Recent organizational changes within Sandvik AB have moved VIES reporting to the Mining and Rock Technology team. This transition will allow Sandvik AB to consolidate and manage similar product offerings of Rock Tools and VIES under the same leadership team. VIES will continue to operate as a stand-alone company within the Sandvik Group.
Nature of Business
Downhole Tools