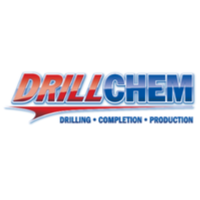 DrillChem
DrillChem was organized in September of 2000 in order to provide solutions to the costly drilling problems that plague oil and gas companies. The founders saw a need for a more efficient and effective approach to drilling in high-problem regions in the U.S. and internationally. Armed with a new generation of high-performance mud additives, they set out to apply proven engineering techniques to lower drilling cost overruns associated with lost circulation, stuck pipe, and shale instability.
Drillchem provides custom-tailored solutions to help operators reduce the time and costs required to drill their wells. These savings are achieved through minimizing or eliminating drilling problems and unproductive flat lines by:
- Controlling lost circulation
- Reducing stuck pipe occurrence
- Inhibiting troublesome shales
- Reducing wellbore friction in drilling and completions
- Increasing ROP and hole cleaning in HDD applications
The mission of Drillchem is to provide specialty chemicals and value added services which create solutions for our oil and gas customers as well as to inspire a dynamic, fun work environment defined by our culture and work ethic.
The vision of Drillchem is to be the leading integrated specialty chemical provider to the drilling, completion, production, and midstream segments of the oil and gas
Nature of Business
Chemicals