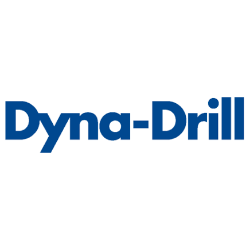 Dyna-Drill
Dyna-Drill Technologies has been designing and manufacturing down hole motor equipment for the oil and gas industry since 1958.
From longer performing power-sections and coated bearings, to mud motors designed to withstand the rigors of straight hole drilling; directional drilling, air drilling, medium and short radius, and drilling in hot hole environments, Dyna-Drill Technologies manufactures products to withstand your most demanding applications.
Dyna-Drill facilities provide the latest technology to include: CNC machining centers, a trepanning machine, a high capacity vacuum furnace, state-of-the-industry product testing laboratory, and an advanced elastomer and quality control measure laboratory.
The Dyna-Drill Advanced Elastomer Lab has developed improved stator rubber compounds and continues to study the impact of drilling fluids on power section stators to produce the most technologically advanced and efficient down-hole motor equipment in the industry.
Our recently made available Matrix-3 custom-engineered coated bearings give superior resistance to wear, corrosion and mechanical fatigue. Combining innovative metallurgy and brazing technologies, the Matrix-3 coated bearings were developed to provide exceptional mud motor performance in the harshest operating environments.
Headquartered in Katy, Texas, with offices in Nisku and Dubai, Dyna-Drill utilizes the latest advances in manufacturing; computerized engineering, sophisticated machining tools and quality-assurance technologies to produce the next generation of power sections and components.
This attention to details gives our clients the confidence and performance guarantees they demand. Dyna-Drill Technologies, building confidence in our products.
Nature of Business
Downhole Tools