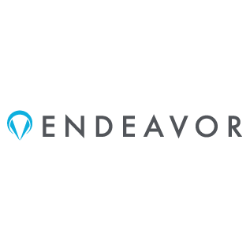 Endeavor Technologies Corp.
@endeavortechnologiescorp
Endeavor Technologies Corp.
We are a 100% Canadian owned, Alberta-based private company, proud to call the 'Innovation Capital of Canada' home. Down-to-earth and hard working, our company is thrilled to bring innovative technology to the oil and gas industry.
Founded in 2011, Endeavor Technologies set out to revolutionize workplace training in the oil and gas industry. Since inception, Endeavor has developed state-of-the-art software tools that not only improve operator competency and workplace safety, but also reduce environmental disruption, and make operating more cost-effective. Our software helps deliver affordable, reliable energy by helping companies mitigate the risks associated with human factors.
The journey with Endeavor is partnership focused; we work hard to build meaningful relationships with our clients. We strongly believe that this collaboration produces leading-edge tools, as well as optimal customer support. Throughout our entire organization, we strive to work hard, produce results, and enjoy ourselves while we're doing it.
Nature of Business
IT and Software