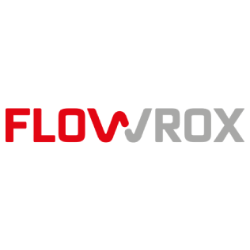 Flowrox
Flowrox specializes in flow control, filtration, environmental technologies and industrial automation solutions. Flowrox improves customer performance with innovative solutions and serves with great respect and full commitment.
Flowrox, formerly known as Larox Flowsys, has more than 40 years of experience operating within heavy industries. It started in 1977 when a company Larox was founded. Larox manufactured pressure filters and pinch valves for demanding conditions. Later on, pinch valve product line separated to its own company: Larox Flowsys. In 2011, Larox Flowsys renamed to Flowrox.
Nowadays, Flowrox provides services to process industry applications, especially in mining, minerals processing, metallurgy, construction, energy, environment and chemical industries.
Nature of Business
Automation, HSE