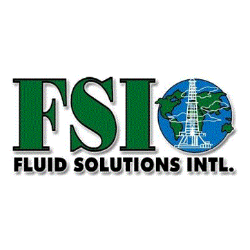 Fluid Solutions International
@fluidsolutionsinternational
Fluid Solutions International
Fluid Solutions International (FSI) was founded by Michael Baudoin, a Drilling Fluids Engineer, with the express intent of helping customers understand the relationship between laboratory results and field applications. It is this understanding that leads to success in dealing with mud related losses from slight seepage problems to total losses.
Whether it is on deep water jobs world wide or slight losses on unweighted muds, FSI has the experience to recommend solutions for all types of hole problems.
FSI continues to operate a full service lab to test new products and better serve our valued customers.
FSI strives to keep up with new approaches in the Drilling Fluids industry.
Nature of Business
Oilfield Equipment