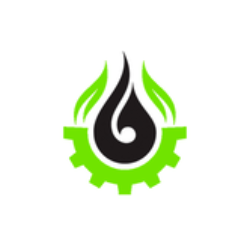 Gearcon Drilling Tools
Gearcon Drilling Tools is a leading supplier of performance downhole drilling motors. Serving the oil and gas industry, we design, manufacture, sell, service, and rent downhole drilling motors from facilities located in Nisku, Alberta, Canada. Gearcon Drilling Tools is committed to supplying our customers with the highest quality products and an unmatched level of service. Manufacturing components in-house at our state of the art facility gives Gearcon complete control, from design right through to shipment. Our engineering capabilities, superior manufacturing practices, and use of the latest technology and materials throughout our products, give our customers assurance that our downhole drilling motors will provide optimum performance and will meet the highest quality standards.
Gearcon Drilling Tools is proud to be ISO 9001:2008 Certified. The Quality Management System for the rental, service, and sales of downhole drilling tools strives to maintain superior products and services with commitments to continual improvement and customer satisfaction. These processes are regularly audited by independent, outside organizations to ensure the Quality Management practices continually support the quality standards approved by ISO.
Nature of Business
Downhole Tools