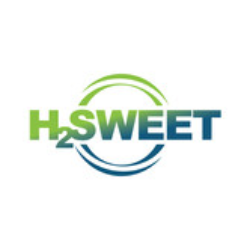 H2Sweet
H2Sweet Inc. is excited to provide a proven, regenerable H2S scavenging technology that offers the lowest total cost of operations along with the most effective reduction of SO2 and associated GHG's in today's energy market.
H2Sweet's advanced, regenerative, H2S removal process is a ground-breaking suite of technologies that sweetens in a novel, cost-effective and efficient way. In addition, the proprietary SULFCAT® technology has been developed to efficiently remove hydrogen sulfide. The process uses a regenerative reagent, drastically reducing chemical consumption and operating costs. The process converts H2S into its elemental form of sulphur, eliminating deep well injection of non-regenerative spent chemical.
The initial commercial SULFCAT installation has reduced operating costs by 70%. Significant reductions in GHG, PM, SOx, and NOx emissions have also been realized compared to alternative technologies. The process will eliminate the handling of a known toxic material and carcinogen (triazene) when replacing a typical scavenger system.
This is a made-in-Canada solution to address the challenges of H2S removal, making H2Sweet an Eco-Innovations leader in the Western Canada energy industry.
Nature of Business
Oilfield Services