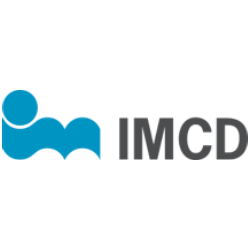 IMCD
IMCD Canada Limited is driven by the expertise of more than 250 qualified professionals.
We are one of North America's leading distributors of specialty chemicals, ingredients, filtration solutions and packaging servicing a multitude of manufacturing markets. We pride ourselves in providing exceptional service and technical support to the markets we serve. We have established warehousing and logistic services across major centers in North America, and our Technical Centers are equipped and ready to service your application needs. IMCD Canada is also supported by IMCD's global reach including a presence in over 45 countries and 40 laboratories supporting each of the markets we serve.
We attract the best
Beyond our product line, we are distinguished by the friendly and technically astute people that help our customers tackle thousands of challenges annually. We've always sought out and invested in the industry's top talents; they've made IMCD Canada what we are today.
Nature of Business
Chemicals, Distribution