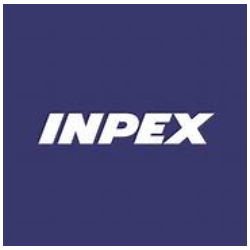 INPEX
Here in Australia we're harnessing the most powerful energy in the world – Will Power.
INPEX Australia is a determined, dynamic and rapidly growing part of INPEX CORPORATION, a leading independent worldwide oil and gas explorer and producer involved in more than 70 projects across over 20 countries.
We have been a quiet achiever in Australian business for nearly 30 years, but our multi-billion dollar Ichthys LNG Project connecting the Browse Basin and the Northern Territory is now turning heads.
At INPEX Australia, we know that who we are, how we work and what we believe are driving forces in our everyday working lives and, ultimately, in the success of our company.
Headquartered in Perth with offices in Darwin, INPEX Australia is active in the Timor Sea and the Carnarvon, Browse and Bonaparte basins. We are pursuing opportunities to further expand our presence in Australia.
INPEX Australia's portfolio includes the flagship Ichthys LNG Project and participating interests in the Bayu-Undan/Darwin LNG, Prelude FLNG and Van Gogh projects and the development of the Ravensworth, Coniston and Kitan oil fields.
These projects represent investments of billions of dollars and comprise a number of joint ventures forging dynamic and exciting alliances.
Nature of Business
E&P (Exploration and Production)