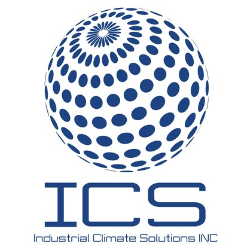 Industrial Climate Solutions Inc.
@industrialclimatesolutionsinc
Industrial Climate Solutions Inc.
Industrial Climate Solutions Inc. (ICS) develops and commercializes industrial breakthrough process equipment and technologies to address greenhouse gas emissions and other applications of a portfolio of core technologies. Transformative technologies have many applications in areas outside of the climate file, so we work with partners to develop these 'non-core' applications and markets.
The company was co-founded by Richard Adamson and Jeff Pallister, with seventy years of advancing industrial and commercial innovation between them, and Westec Environmental Solutions LLC of Kahului, Hawai'i (WES), in part to move their strong patent portfolio into the market.
In Q4 of 2018, ICS acquired the WES intellectual property portfolio and other assets of WES and has brought the WES core development team on board to provide an effective development and commercialization team
Nature of Business
Engineered Materials and Chemicals, Manufacturing and Fabrication