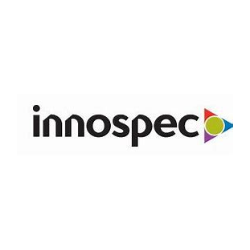 Innospec Oilfield Services
@innospecoilfieldservices
Innospec Oilfield Services
Innospec is a global specialty chemicals company focused on bringing to market innovative new technologies combined with fast and responsive service.
We serve a range of industries across the world, bringing our products to customers in markets ranging from the oilfield to fuels, refineries and power stations to personal care.
Our global team of approximately 2000 employees covers twenty-three countries, applying their extensive experience and market understanding to customers' local needs. Indeed, integrating our global footprint with local service capabilities enables us to supply quality products that meet and anticipate ever-changing market dynamics.
Nature of Business
Chemicals