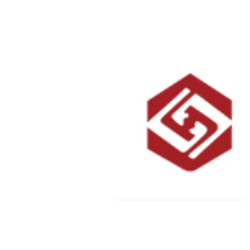 Jiangsu Huacheng Industry Pipe Making Corporation
@JiangsuHuachengIndustryPipeMakingCorporation
Jiangsu Huacheng Industry Pipe Making Corporation
Jiangsu Huacheng Industry Pipe Making Corporation, located in Zhangjiagang, a new National Sanitary Civilized Harbor Industry City, set up in 1997 with a small pipe making factory that owned employees less than 100, has grown into a modernized Joint-Stock Enterprise that owning employees more than 1000 and integrating Scientific Research, Manufacturing, Logistics and Trading over a decade's development, and has been ranked among the top 50 industrial enterprises of Zhangjiagang City in recent years.
Huacheng, occupying the land over 200,000 square meters, has 200 technicians including 20 senior engineers. Our total registered capital has been over RMB l50 million and our total net assets value has exceeded RMB 300 million. In 2008, our industrial production value exceeded RMB 800 million, total trading amount was over RMB 1 billion, and all kinds of investment on technology and rebuilding over RMB 100 million.
Huacheng, mainly specialized in manufacturing and marketing on steel tubes & pipes. Now we have five manufacturers with total capacity of 60,000 tonnes of Cold Drawn/Rolled Seamless, 50,000 tonnes of Electrical Resistance Welded, 30,000 tonnes of Cold Drawn Welded(DOM) and 30,000 tonnes of Cold Drawn Special Shape/Large Diameter, the first phase(10,OOO tonnes) of 30,000 tonnes high alloy project already completed. Total annual capacity of 200,000 tonnes for above five types and manufacturing base of high quality steel tubes & pipes(medium & small diameter) will be realized soon. Our tubes & pipes can be widely used in Power Plant Boiler, Heat Exchanger, Automobile Components, Mechanical Structure, Bearing Machining, Shipbuilding, Bridge Construction, Petroleum Exploration & Transportation, and some other relative fields.
Nature of Business
Manufacturing and Fabrication