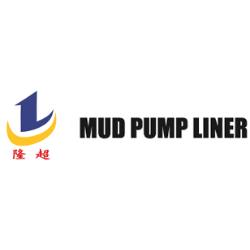 Jinan Longchao
Jinan Longchao Petroleum Machinery Co.,Ltd. was founded in 1988, located in Zhangqiu District, Jinan City. It covers an area of 50000 square meters and has nearly 200 staff. LONGCHAO is the leading manufacturer for mud pump fluid end parts, for forging, casting, heat treatment, machining, painting and package, all the processing are done by ourselves, so we can control the quality of each process for our customers.
Main Products: bi-metal liner, zirconia ceramic liner and piston
Bi-metal liner: the leading manufacturer in China with high quality and competitive price;
The service life is more than 800 hours.
Annual Production Capacity: more than 30000 pcs.
Main Equipment:
Imported AMETEK SPECTROMAXx
1600T hydraulic press machine
1000kg and 750kg air hammer
CNC lathe and manual lathe
Surface grinding machine
Honing machine
Well-type electric furnace and box-type electric furnace
Certification:
API 7K-0364, ISO9001, ISO14001, ISO45001.
Main Export Area: USA, CANADA, RUSSIA, KZ, EGYPT, GERMANY, MIDDLE EAST...
At Longchao, We Care About The Quality You Receive!
All mud pump parts can be interchangeable with OEM pumps: Gardner Denver, National, Oilwell, IDECO, EMSCO, BOMCO, Russian Pump
Nature of Business
Manufacturing and Fabrication, Mechanical and Parts Services, Trading and Supply