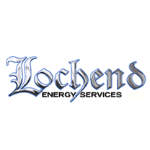 Lochend Energy Services
Hiring a services company should not be a painful process. Lochend Energy Services Inc. ensures that you will receive the highest quality in equipment and personnel. Our strength is our experience, this enables a solid partnership with your service provider that will pay dividends at the end of the job.
One phone call will leave you knowing that Lochend will handle the job in a timely, cost effective manner while doing it with the highest regards for safety & environment. This is accomplished with our industry leading experts (100+) years of experience and cutting edge technologically infused equipment.
Nature of Business
Completion Services