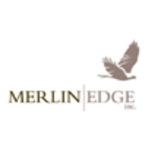 Merlin Edge
We are a business-to-business marketing, corporate communications and strategic branding company that excels by getting to the heart of our clients' business. Every client, every business, every time. The insight and understanding we gain let us capture your signature approach – your business model, your principles and your expertise. Your challenges as well as your goals.
That sets the foundation to deliver products and campaigns that promote those attributes of your business that are truly unique and best resonate with your customers and other stakeholders. Your differentiators. Triggering action by your audiences: earning new customers, building investor confidence and inspiring employee loyalty.
Let's get together, talk about what makes your company tick – and figure out ways to grow your business.
Nature of Business
Marketing and Advertising