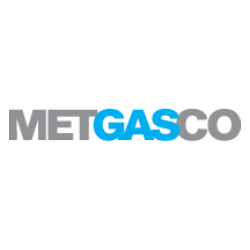 Metgasco Ltd
Metgasco is an energy company listed in Australia with cash reserves of approximately A$5.8m, currently evaluating a range of initiatives to create shareholder value.
In the past it has explored for gas in three exploration licences in the Northern Rivers Region of NSW. In December 2015, Metgasco's shareholders voted to accept a $25 million offer from the NSW Government to withdraw from its exploration licences in NSW and from litigation against the NSW Government.
Metgasco is presently pursuing new opportunities in the Oil & Gas sector. It holds an interest, via a secured production development funding facility, equity options and participation rights, in U.S Gulf of Mexico company Byron Energy Limited (ASX:BYE). Metgasco holds a 10% (non-operating) farmed-in interest in Byron's Bivouac Peak Louisiana hydrocarbon project with a planned initial well testing a Gross prospective resource of 32,270 Mboe in addition to farm-in rights in relation to Byron's Gulf of Mexico portfolio. Aside from its $6.0 million secured receivable noted above, Metgasco holds cash and cash equivalent investments of approximately A$5.8 million and is a substantial shareholder in BYE holding 5.7% of their issued capital.
In February 2018, Metgasco reached agreement with the Wongkumara people regarding access and use of the land comprising the area covered by ATP-2020 and ATP-2021 in the Cooper Basin in south west Queensland. Award of both ATPs by Queensland Government Department of Natural Resources, Mines & Energy is expected shortly.
Nature of Business
E&P (Exploration and Production)