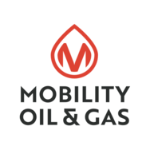 Mobility Oil & Gas Limited
@mobilityoilandgaslimited
Mobility Oil & Gas Limited
Mobility Oil & Gas provides comprehensive services to the oil and gas industry in the areas of Petroleum Engineering Consultancy and Technical Training.
We are accredited by the British Accreditation Council for Independent Further and Higher Education as a Short Course Provider.
We offer full life cycle services covering Technical and Commercial Evaluation of Potential Fields, Exploration and Appraisal, Field Development and Production. Our team of Geoscientists and Engineers are equipped with the requisite skills, experience and tools required to assist and guide our clients to maximize value from assets at every stage and the whole spectrum of the hydrocarbon maturation funnel (exploration to production).
Nature of Business
Project Management and Consulting