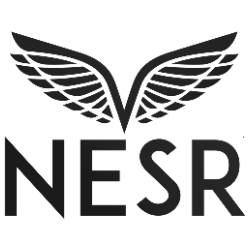 National Energy Services Reunited Corp. (NESR)
@nationalenergyservicesreunitedcorpnesr
National Energy Services Reunited Corp. (NESR)
National Energy Services Reunited Corp. (NESR) is one of the largest national oilfield services providers in the MENA and Asia Pacific regions, and the first oilfield services company from the MENA region to list on NASDAQ.
With over 4000 employees, representing more than 40 nationalities in over 15 countries, NESR helps its customers unlock the full potential of their reservoirs by providing production services such as cementing, coiled tubing, filtration, completions, stimulation & fracturing, and Nitrogen services. NESR also helps its customers access the reservoirs in a smarter and faster manner by providing drilling and evaluation services like drilling downhole tools, directional drilling fishing tools, testing services, wireline, slickline, fluids and rigs services.
With its history and roots in the region, NESR has cultivated strong partnerships with customers, key suppliers and technology partners in the MENA region. NESR also created an open platform for innovative technologies to come to the region by leveraging its MENA footprint as well as its North American presence, which is beneficial to customers and the oil and gas industry in the region. NESR aims to create local employment opportunities, significantly expand local manufacturing and become recognized as one of the best oilfield services providers in the region.
Nature of Business
Oilfield Services
Number of Employees
1,001-10,000