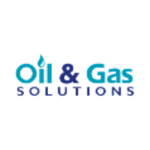 Oil & Gas Solutions SAE
Oil & Gas Solutions Oil and gas Solutions Is an Established Egyptian Company specialized in providing oil & gas materials & equipment for the upstream and downstream oil industry.
Oil & Gas Solutions aims at adding value through representing either companies providing better cost/return ratio or companies providing innovative and advanced technological solutions for the Oil & Gas Industry in Egypt and the entire MENA region.
Our success is driven by the Management with their over 100 years combined track record of global experience in the oil industry and our team and their commitment to increase their customer satisfaction—by operating responsibly, executing with excellence, applying innovative solutions and capturing new opportunities for profitable growth.
Our Sales Team is divided into two working units.
-North Africa Unit
-GCC Unit
Each Unit is working on serving its territories, However Sales team integrate to offer the best sales and after sales support for our clients wherever they are in the MENA region.
Nature of Business
Oilfield Equipment