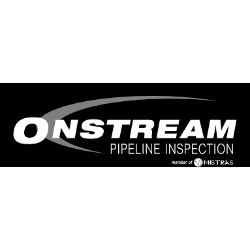 Onstream Pipeline Inspection
@onstreampipelineinspection
Onstream Pipeline Inspection
Onstream Pipeline Inspection, member of MISTRAS Group (NYSE: MG), uses advanced technologies to provide reliable and accurate pipeline inspection results to oil & gas producers and pipeline operators working in the North American marketplace, with a focus on continual technological and software advancement.
Our goal is to meet or exceed customer safety, scheduling, operational, and reporting expectations. Company clientele and employees develop a mutual respect that fosters excellence and quality results in the work environment.
Onstream operates in Calgary, Alberta and Houston, Texas. The company provides in-line inspection (ILI) services principally for petroleum and natural gas gathering and transmission lines ranging in bore size from 3" to 12", using equipment that is designed, fabricated and assembled largely in-house.
Onstream's service offering includes both tethered and free swimming inspection tools, used to capture Magnetic Flux Leakage (MFL) data, caliper, or geometric measurements and inertial data. The data collected is key in locating defects within pipelines and being the groundwork for a course of action. An ongoing research & development (R&D) program is aimed at fielding tools that provide additional, novel inspection methods and precise mapping of pipelines, among other applications.
Onstream strives to accommodate our customers throughout every stage of inline inspection, from pre-job planning to support after final report delivery.
Nature of Business
Inspection Services